Commitment to Quality
Our commitment to quality and excellence is a conscious commitment to your family. Pioneering the concept of providing a healthy environment for your child. We only use low VOC materials, solid wood and wood veneers to provide you with an item of impeccable craftsmanship, quality and design.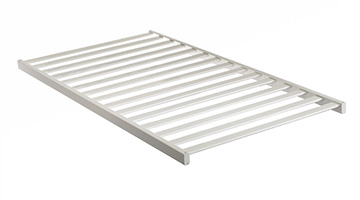 Solid Wood Crib Mattress Supports
Solid Wood Crib Mattress Supports Increases stability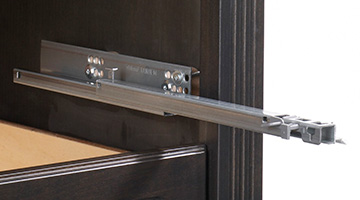 Drawer Glides
We use commercial grade, adjustable locking drawer glides imported from Austria. These glides are used in high-end kitchen cabinets and carry a lifetime warranty. The glides endure a performance test cycle of 100,000 openings & closing with a 75 lb. weight placed in the drawer.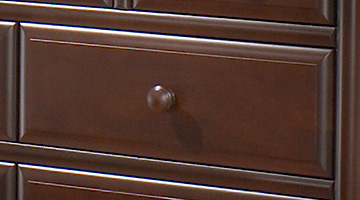 High Resistance Finishes
Our high resistance finishes are applied in a multi-step process to reduce scratchability.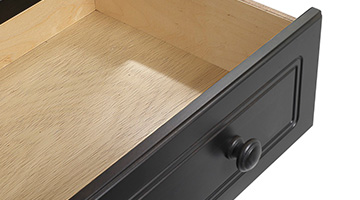 Finished Drawers
All drawer interiors are finished with either a clear-coat varnish or paint in order to reduce dust accumulation.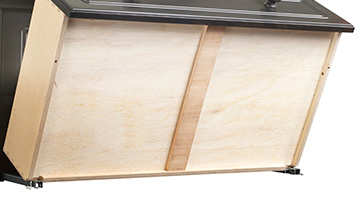 Stabilizer Bars
All large drawers (26″ + inches) have a wood stabilizer bar, which helps support the drawer bottom and provides overcharge support.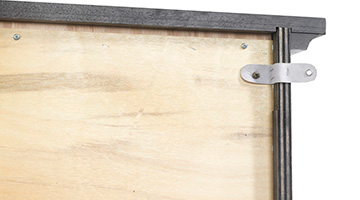 Back Panels – Recessed, Encased & Screwed On
All of our back panels, from armoire to nightstand, are recessed and encased like a picture frame and also screwed on, which reinforces the unit's structure.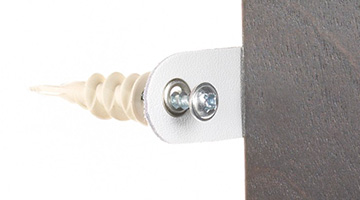 Anti-Tip Safety Devices
We comply to the voluntary safety standard F2057 for clothing units and provide 2 leather wall anchor safety straps with wall anchors for all furniture units over 30". When properly installed, these straps should prevent the tipping of furniture if children pull or climb on it.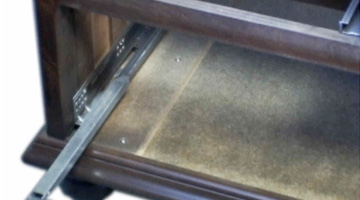 Full Dust Covers on Furniture Bottoms
Each furniture piece has a full bottom dust cover that prevents dust entry and reinforces the unit's structure.